Thing that I love about gift certificates is that you can let yourself buy not only what you really need, but also something that you have wanted or a long time but it just seemed too expensive for you. So when I got some time to do a little shopping I went straight to the make up store. I hesitated between ever get only two products witch I heard lots of good stuff about or to pick some blushers, eye shadows etc. This is what I end up getting: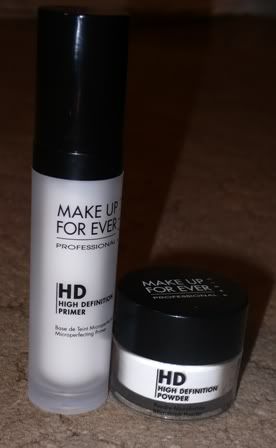 Make Up For ever High Definition Microperfecting Primer Make Up For ever High Definition Microfinish Powder
With all the buzz going on about HD make up, how could I resist? I also would like to try HD foundation from the same line, but it's quite expensive as well as these products, and I enjoy to try new, not expensive drugstore foundations too much that I could buy only one.
As well I grabbed Too Faced "Shadow insurance", because I am curious in finding another good eyeshadow primer.This I am keeping unopened till I'll finish my Artdeco Eyeshadow base.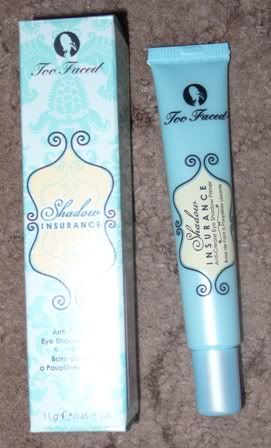 Accidentally I ran into the Maybelline stand in the department store and saw huge discounts so I grabbed foundation called "Affinitone" in shade 16 Vanilla Rose. The packaging says that it is perfecting & protecting foundation with vitamin E, perfect natural face tone hydrates and protects. The weather where I live is getting colder and colder and when you are going somewhere you can feel how your face is freezing, so maybe this will somehow help to protect.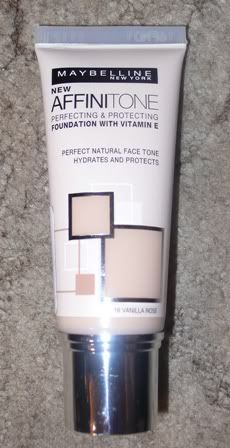 Few weeks ago I had my hair cut (or actually only my split ends cut, but still..) and highlights done, so I also had to buy something for my hair. I saw an interesting product for volumising hair at the hairdresser's. It is called Keune "Root volumizer". It is with multi fruit complex, UV filter, provitamin B5, so I guess it's kind of good for your hair also. It says that it creates volume, lift and shine from the roots to the ends. And the second product I was recommended in the store- John Frieda "Frizz-ease" spray gel with thermo protection to create defined spirals. I have to say, this stuff works really quite well for me!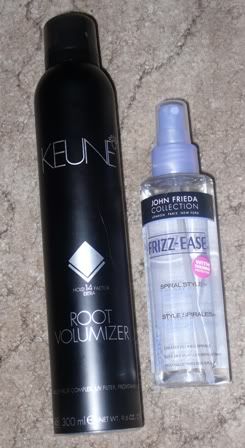 Well I satisfied my desire to shop for now :)