Lately there are a lot of talking going out about this relatively new Polish brand called Inglot. I have already tried some of their products like concealers, brow stuff, brush cleanser and I also have few their brushes, witch I like a lot. And after some thinking and researches I decided to check Inglot eye shadows and blushes too.
Inglot has an amazing freedom system. You can pick whatever shades you you like (from concealers, lipsticks, eye shadows, blushes, eyebrow waxes and powders and pressed face powders) and put it all in palettes. You can choose to get rounded or square eye shadows and the palettes sizes also vary.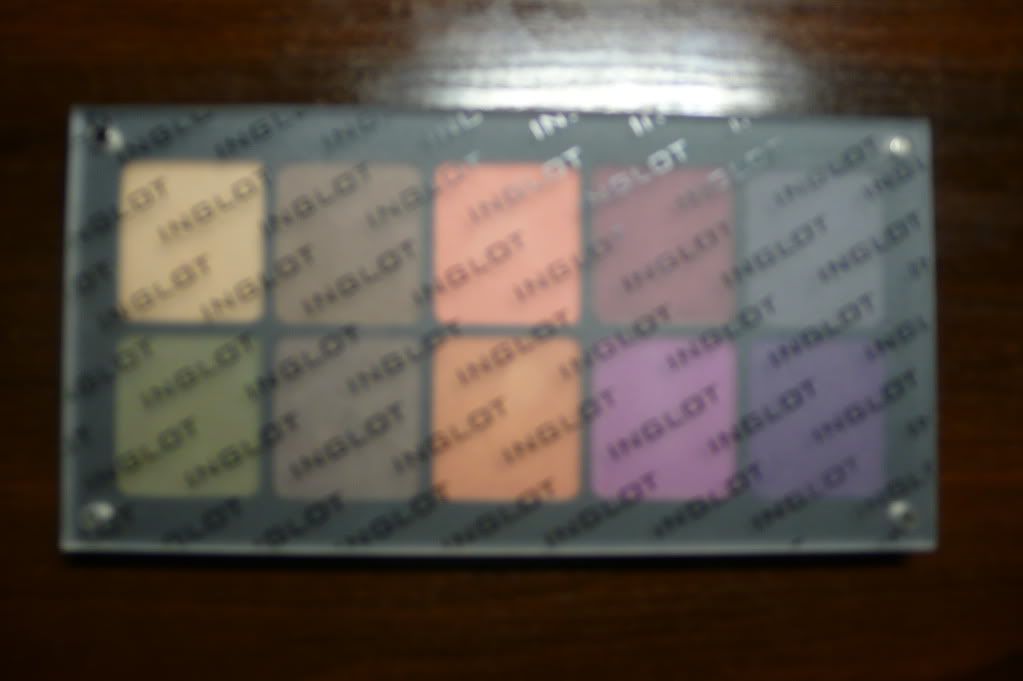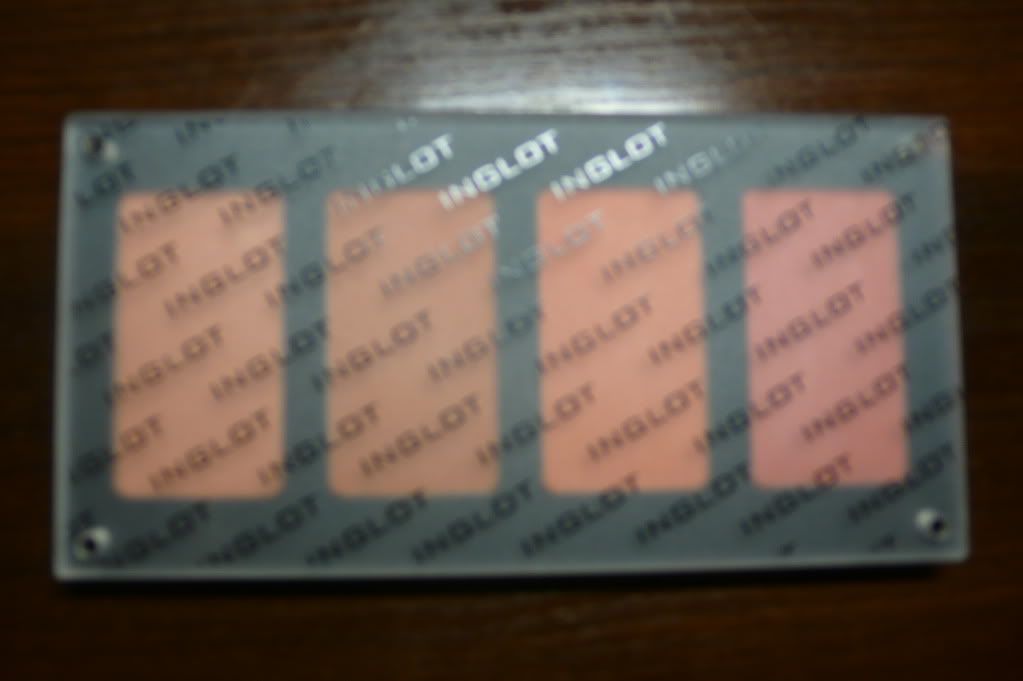 I end up getting 10 eye shadow and 4 blushes palettes.
They both has plastic lids that slides off when you want to open it. There are built in magnets that holds top pretty securely and when you want to close it, the lid somehow always snaps into the right place. You can also put all palettes one on the other and the magnets holds them very well.
Sadly they do not name their products, so colors has just numbers and because palettes were put straight after colors were picked, I don;t know their numbers. Maybe it is possible to take pans of the palette, but magnets are so strong, that I'm too afraid to ruin my products.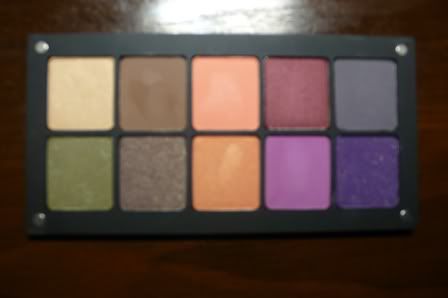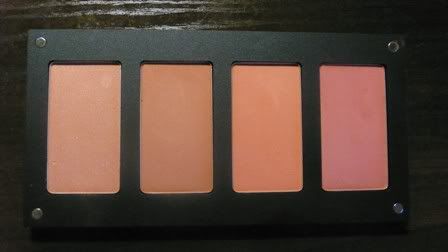 Colors are pretty much true to the photos, it's just they look kind of washed out because of my crappy camera.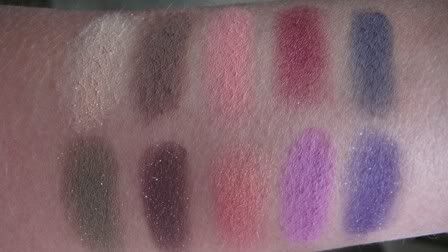 I got various eye shadows finishes, some are mattes, some has glitters and others pearly. The best pigmented ones are matte shadows, but others are very nice quality as well. They all do last a very long time on the lid (I'm always using primer although) and they blend quite well.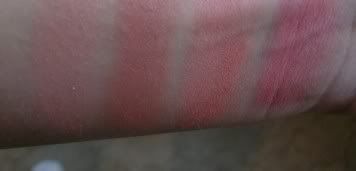 First one blush is shimmery and other three are matte. They are as soft and bendable as a dream and I love the colors. They shouldn't be used with heavy hand, because it's easy to put too much. One little downside is that both eyeshadow and blushers that are matte or glittery are just a bit dusty, but for me it is not a problem.
Overall I love the color selection, and would love to get some more :)