I have always used lip glosses and hadn't had any of lipsticks, but for some reason now I'm very into lipsticks.. Maybe I'm getting more grown up? :)) I guess, I just wanted something that would stay a little bit longer on the lips, and lip glosses does not. So I had to collect some.I don't really see the point of buying horribly expensive lipsticks as well as lip glosses so I walked to the closest drugstore I have.
Whereas I have an old sympathy for brand called Gosh, this was the first stand I checked. And of course, one of those "oh so famous" drugstore nude lipsticks in 134 Darling was a sin not to get as well as two others Gosh lipsticks in 001 Light Coral and 005 Peach, because they scream spring and summer to me.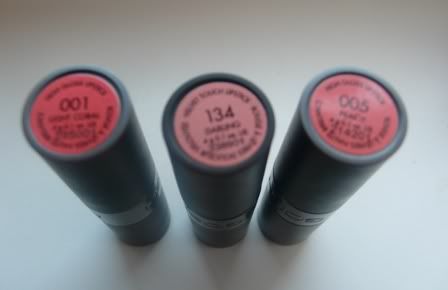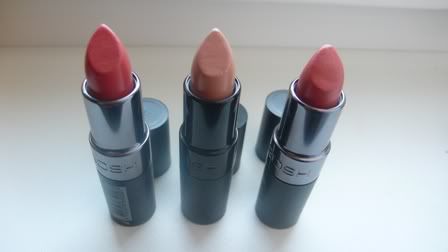 I think I do not need to tell about the Darling lipstick much, it's just a very nice light pinkish nude. You can get a very opaque coverage with this is you want to, but I tend to put a light layer, just lighten my lips a bit and it looks good with almost every make up. I would go heavier only if I had a dark dramatic eye make up, because otherwise it might wash me out. The other two lipsticks are from the different line, called High Gloss, so they have a very glossy finish. All these lipsticks have creamy feeling and are very pigmented. The biggest difference is that the High Gloss lipsticks feels very moisturizing, that I could not say about the Darling.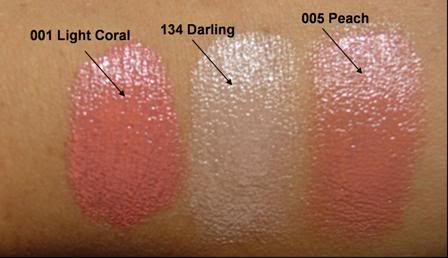 There also was another brand called Catrice that has some nice stuff too. This brand I believe is only available in Europe, the price of the products are very affordable and the quality isn't bad at all. So there was two limited collections called Nude Sensation, which is an older one and the Pastel Delight just launches recently. Both collections has very nice eye shadows and blushes but lipsticks was my goal.
So I got all colors from the Nude Sensation collection. I wouldn't call those colors nude, except maybe the brownish one, but those are definitely very pretty. Soft Coral is too light for my licking so I pair it with some lip gloss, and other two are very wearable colors, about you don't have think too much how to wear it. Nude Brown looks very dark in the packaging and pictures, but actually it is not, it gives that "like your lips but better" look :)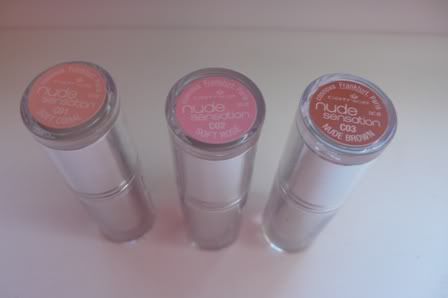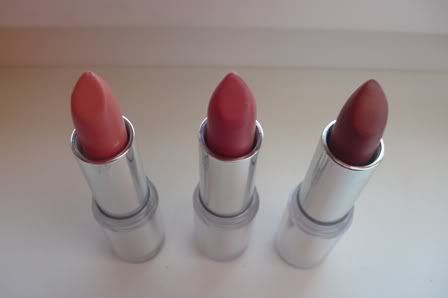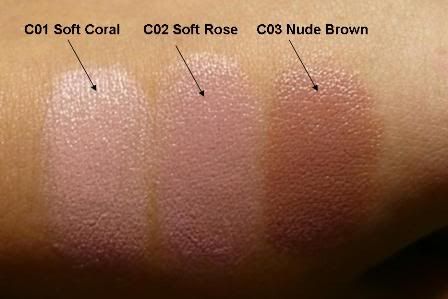 The Pastel Delight collection I probably would have passed, even though it's very pretty as well, but I just couldn't resist the packaging... I love how colorful they are! So I got two of three colors, because the third one is just too bright for me. First one is sheer but you can build it up a little bit, and the second is super pigmented! They feels like a lip balm on the lips! I love it :)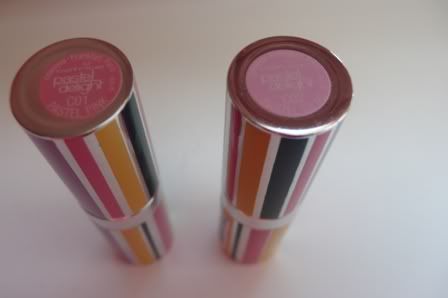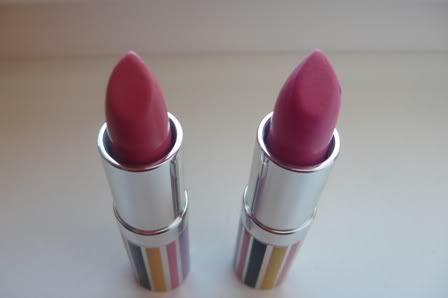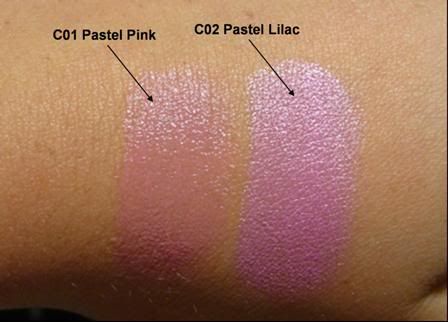 Now I am stocked up with pastel coloured lip products for the whole spring and summer season!